Accelerate the Pace of Self-Reliance and Self-Improvement in Science and Technology, Create an International Brand of New Materials
Categories:

新闻中心

Author:

Origin:

Time of issue:

2021-03-29 09:54

Views:

0
Accelerate the Pace of Self-Reliance and Self-Improvement in Science and Technology, Create an International Brand of New Materials
(Summary description)Xi Jinping, General Secretary of the CPC Central Committee, President of the People's Republic of China and Chairman of the Central Military Commission, emphasized during his recent visit to Fujian that the CPC Central Committee should implement the decisions and arrangements, adhere to the general tone of the seek improvement in stability work, and strive to write the chapter of comprehensively building Fujian into a modern socialist country.

He encouraged companies to "just follow will not work, we must speed up the pace of science and technology independence and self-improvement." "Innovation is not about origin, but about supporting those who can contribute to the country."

HSCC actively responds to the national "14th Five-Year Plan" and "3820" strategic project, courageously leads the trend, constantly seeks breakthroughs to the forefront and high-end, to create a new international brand of materials, striding ahead in the world.

1.    Breakthrough
In 2013, HSCC established Shenyuan New Materials Co., Ltd (SCC). in Lianjiang with a total investment of 40 billion yuan. Through the introduction of advanced production technology from DSM, the company aims to build an integrated project with an annual output of 1 million tons of caprolactam. In 2017, HSCC became the world's leading caprolactam production base with the production of the integrated project of SCC Phase I with an annual output of 400,000 tons of polyamide.
2.    Historic moment: October 30th, 2018
HSCC and Fibrant completed the equity delivery, the world's fourth reverse takeover of the world's 1st. By then, HSCC took the lead in opening up a complete industrial chain of caprolactam upstream and downstream, including 8 links, and has three production bases in Lianjiang, Nanjing and Europe. With caprolactam annual production capacity ranking first in the world, HSCC has formed a new chemical material industry cluster with caprolactam production as the core and beaming the world.

With caprolactam as the center, HSCC continues to expand the pace of new material industry. From the fiber field, HSCC continues to expand and promote the construction of many new material projects, such as electronic grade chemicals and special gases, lithium battery electrolyte additives, environment-friendly recycled fibers, and new modified engineering materials. In response to the call of the state, HSCC will continue to focus on strategic emerging industries such as new materials, accelerate the innovative application of key core technologies, enhance the ability to guarantee factors, and foster and strengthen new drivers of industrial development!

From "Fuzhou Daily" reported
 

Categories:

新闻中心

Author:

Origin:

Time of issue:

2021-03-29 09:54

Views:

0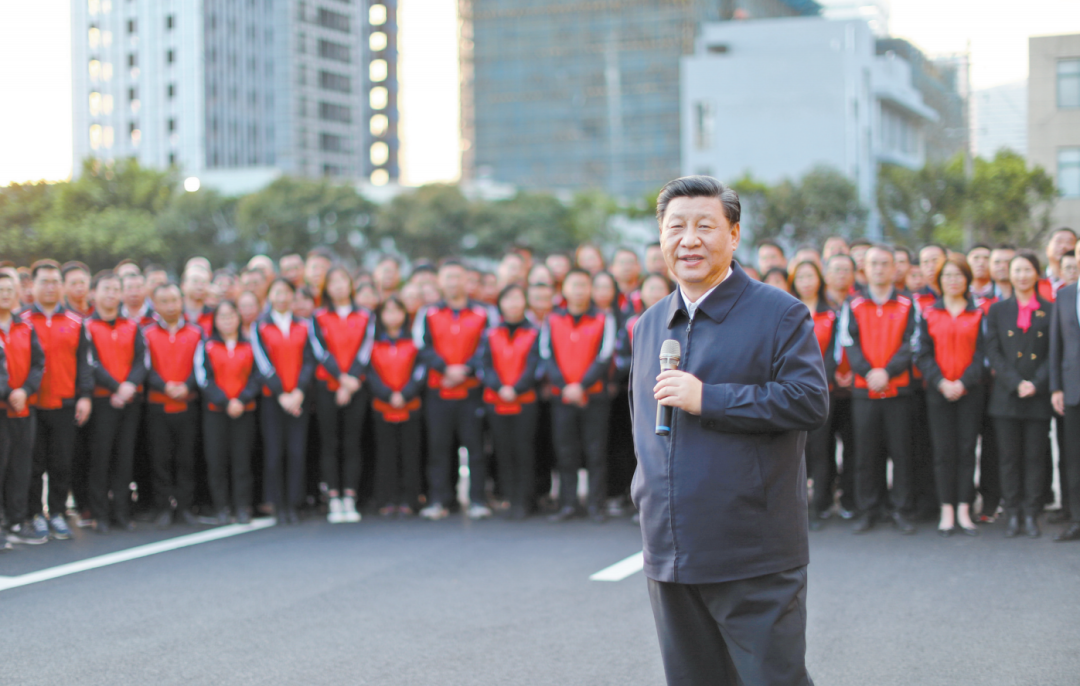 Photo by Ju Peng
Xi Jinping, General Secretary of the CPC Central Committee, President of the People's Republic of China and Chairman of the Central Military Commission, emphasized during his recent visit to Fujian that the CPC Central Committee should implement the decisions and arrangements, adhere to the general tone of the seek improvement in stability work, and strive to write the chapter of comprehensively building Fujian into a modern socialist country.
He encouraged companies to "just follow will not work, we must speed up the pace of science and technology independence and self-improvement." "Innovation is not about origin, but about supporting those who can contribute to the country."
HSCC actively responds to the national "14th Five-Year Plan" and "3820" strategic project, courageously leads the trend, constantly seeks breakthroughs to the forefront and high-end, to create a new international brand of materials, striding ahead in the world.
1. Breakthrough
In 2013, HSCC established Shenyuan New Materials Co., Ltd (SCC). in Lianjiang with a total investment of 40 billion yuan. Through the introduction of advanced production technology from DSM, the company aims to build an integrated project with an annual output of 1 million tons of caprolactam. In 2017, HSCC became the world's leading caprolactam production base with the production of the integrated project of SCC Phase I with an annual output of 400,000 tons of polyamide.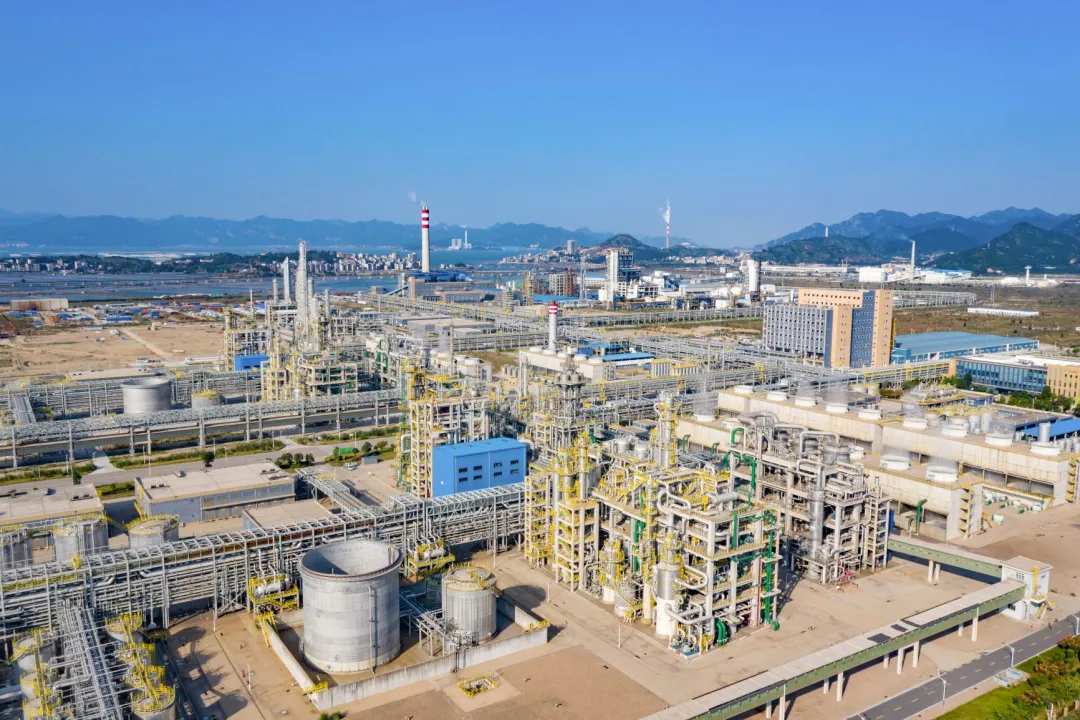 2. Historic moment: October 30th, 2018
HSCC and Fibrant completed the equity delivery, the world's fourth reverse takeover of the world's 1st. By then, HSCC took the lead in opening up a complete industrial chain of caprolactam upstream and downstream, including 8 links, and has three production bases in Lianjiang, Nanjing and Europe. With caprolactam annual production capacity ranking first in the world, HSCC has formed a new chemical material industry cluster with caprolactam production as the core and beaming the world.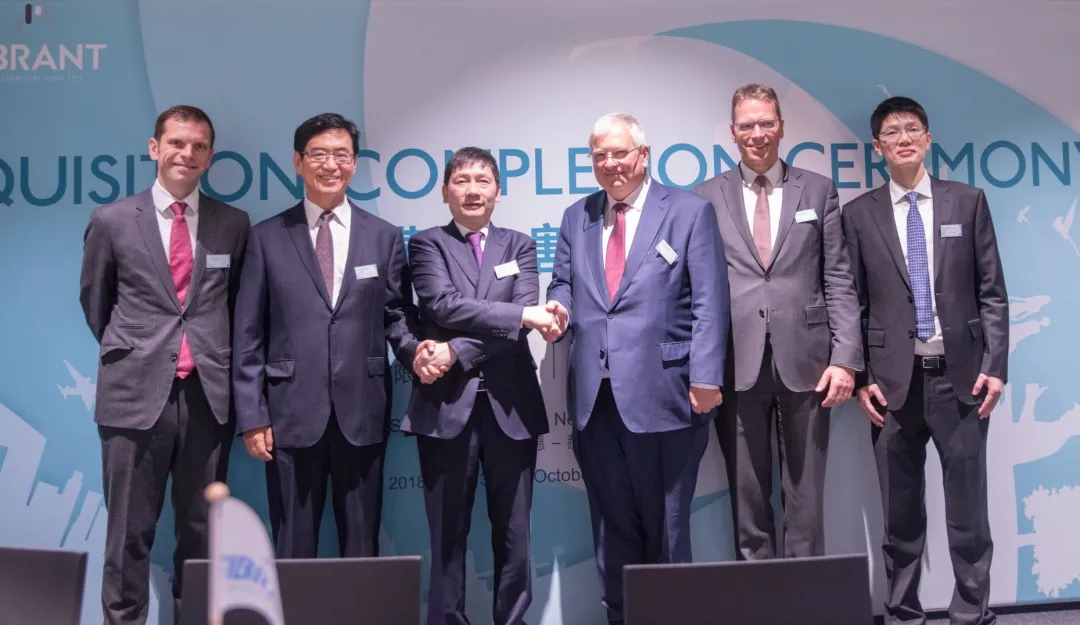 With caprolactam as the center, HSCC continues to expand the pace of new material industry. From the fiber field, HSCC continues to expand and promote the construction of many new material projects, such as electronic grade chemicals and special gases, lithium battery electrolyte additives, environment-friendly recycled fibers, and new modified engineering materials. In response to the call of the state, HSCC will continue to focus on strategic emerging industries such as new materials, accelerate the innovative application of key core technologies, enhance the ability to guarantee factors, and foster and strengthen new drivers of industrial development!
From "Fuzhou Daily" reported